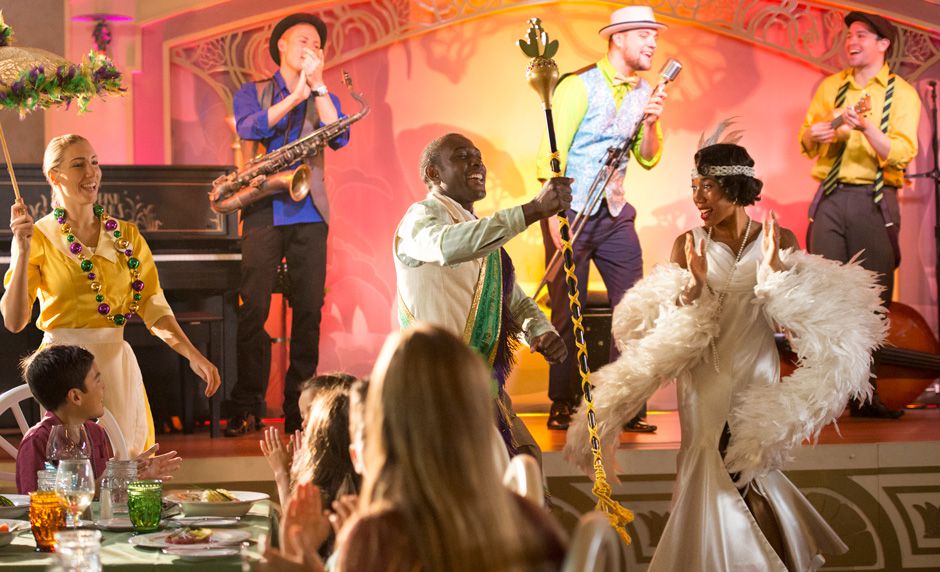 There's so much to see and do on a Disney Cruise that you'll want to squeeze as much magic as possible into every day. At any given moment, there will be an array of fun and magical possibilities, so you'll have to make choices. It's worth taking time to do some research to discover the restaurants, entertainment, spa treatments and amenities that belong at the top of your family's cruise wish list. Remember that you can reserve shore excursions and some other activities online prior to your sailing. You may not be able to experience everything that a Disney Cruise offers on a single sailing, but you can certainly have fun trying.
Don't worry that you won't have time for everything. There are two brilliant ways to stay on top of what's happening on the ship. When you board the ship, download the Disney Cruise Line Navigator app and set your smartphone to airplane mode. Now you have deck plans and a full schedule of shipboard activities at your fingertips. You can even sneak a peek at the dinner menu, which is handy if you have dietary restrictions or a picky eater. Family members can personalize their experiences and keep track of their own top-priority activities with the "favorite" feature. The app will remind you when a desired activity is coming up so that you never miss out. For those who prefer it, a paper "Personal Navigator" will be left in your stateroom every evening, giving a rundown of the next day's special events and parties, youth and adult activities, character appearances and entertainment.
One key way to making the most of a Disney Cruise is to try a different place to eat for every meal. You can enjoy a-la-carte table service at every meal if you like, or visit buffets for plentiful options of fresh fruits, vegetables, salads, seafood, meat dishes, and tasty desserts. On the pool deck, you'll find quick-service dining options as well as a help-yourself station for soft-serve ice cream. And you'll want to enjoy the ship's complimentary room service at least once during your cruise. For dinner, you will rotate through three different themed restaurants thanks to Disney Cruise Line's rotational dining system. You'll definitely want to bring your camera to Animator's Palette, a crowd favorite where Crush from "Finding Nemo" may swim right up to your table on-screen and interact with your family, or you may even get a surprise appearance from Mickey. And parents will want to carve out at least one special adult-exclusive dining experience in Palo or Remy.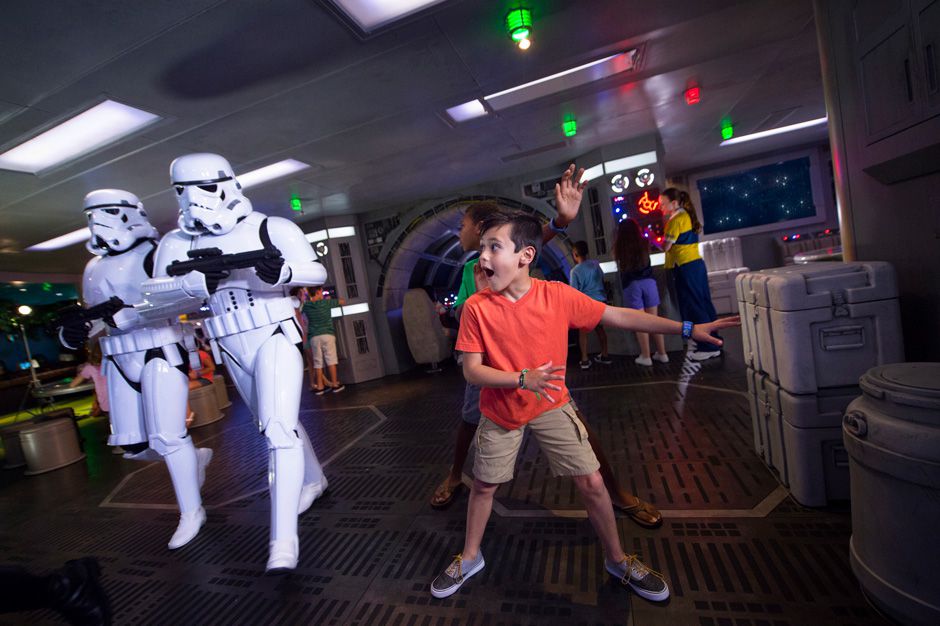 A Disney Cruise is an honest-to-goodness vacation for everyone in the family because it offers a great mix of family time, kids time, couples time, and "me" time. In a single day you can spend some family quality time on the pool deck with rides on the AquaDuck water coaster or AquaDunk drop water slide. Kids will clamor to check out the Oceaneer Club, where they can attend the Marvel Avengers Academy, get Jedi training to combat Stormtroopers, join a Disney princess party, or do a cool science experiment.
Go ahead and splurge on a treat for every member of the family. While the kids are having fun and meeting new friends, Mom can attend a yoga class or indulge in a seaweed body wrap in the ocean-view Senses Spa. This is also the perfect opportunity for Dad to attend a tequila tasting or catch the big game on a widescreen TV in Pub 687. Keeping tabs on kids is a snap with the chat function, which lets you send and receive text messages with the family members in your stateroom. Afterwards, the family can regroup for a first-run Disney movie, shipboard scavenger hunt, or friendly competition of Disney trivia. Feel free to say yes at least once a day to all-you-can-eat, complimentary soft-serve ice cream on the pool deck.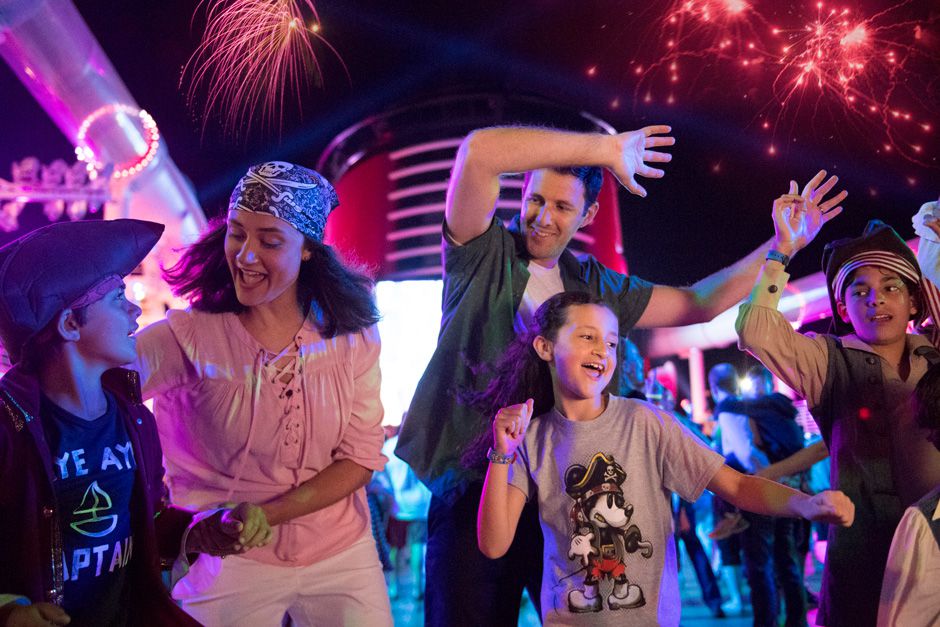 For families that love Disney entertainment, a Disney Cruise is a slice of heaven. Every evening, families can take in a different Broadway-style musical in the Walt Disney Theatre, complete with many familiar songs and some truly magical special effects. After dinner, let the kids return to the Oceaneer Club—it's open until midnight—while parents head to the nighttime entertainment district for a cocktail or two. Later, when you're all tucked back into your stateroom, cap off your perfect day by ordering milk and cookies from room service and watching classic Disney films in bed. After your full day of magic, you will be sure to dream of all the fun you'll have tomorrow.